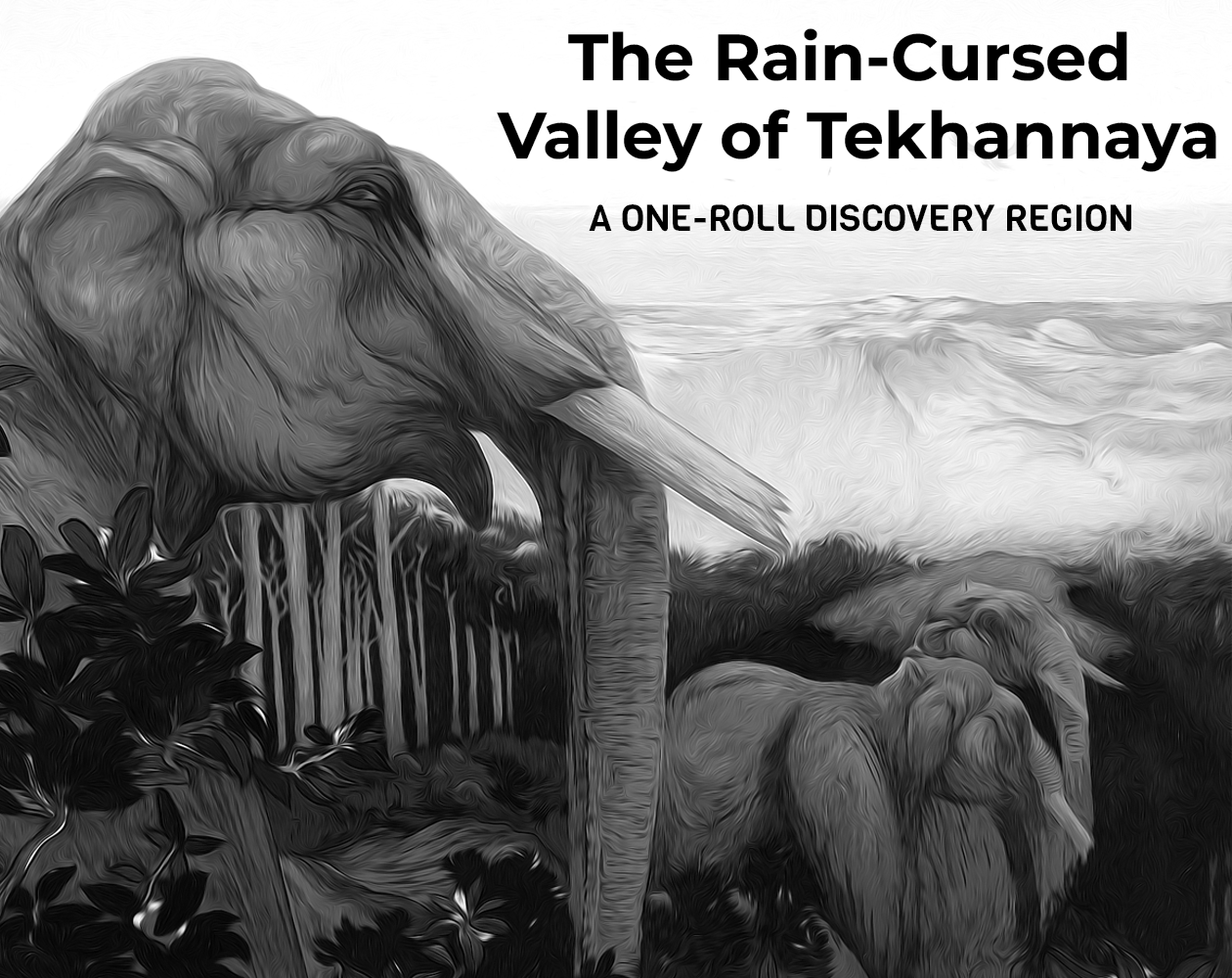 The Rain-Cursed Valley of Tekhannaya
A beautiful rainforest valley, its once-pristine river flowing with magic from the mountains. A curse running down with the waters, twisting plants and animals alike with monstrous growth and rage. A flooded village on the brink of destruction.
Only the brave, the lost, or the greed-blinded enter Tekhannaya now. Some hope to heal the land of the outsiders' curse. Some seek to steal the valley's wondrous riches for their own. Others wish only to escape with their lives.
Which are you?
The Rain-Cursed Valley of Tekhannaya is a one-roll discovery region for Sojourn RPG, OSR, Dungeon World, or your fantasy adventure game of choice. In two dense pages you'll find simple yet powerful mechanics for exploring the region and uncovering its terrible mysteries. All you need to play are some friends and your imagination.
Download
Click download now to get access to the following files:
Rain-Cursed Valley of Tekhannaya, The (2023-01-02).pdf
897 kB